Fertilization in Michigan
Is your lawn looking dry or patchy? Look no further than Grosse Ile Lawn & Sprinkler, your local experts in professional fertilization and lawn care. Our comprehensive fertilizer program includes:
Grub preventative
Crabgrass control
Weed control
Slow release granular fertilizer
Say goodbye to your lackluster yard and hello to a beautiful, healthy lawn with Grosse Ile Lawn & Sprinkler.
Trust the Company With Over 37 Years of Experience in Michigan 
Get the lush green lawn you've always wanted with our top-notch fertilizing program! Our local lawn care company has over 37 years of experience and we use only the best fertilizers to give you the perfect lawn. Here's what you can expect when we arrive at your home:
Lawn Inspection: Our knowledgeable team will thoroughly inspect your lawn to determine the best fertilizing plan for your unique needs.
Family-Friendly Treatments: We understand the importance of keeping your family and pets safe while still achieving a beautiful lawn. That's why we offer only family-friendly treatments.
Customized Packages: Our fertilizing program includes 6 applications with grub preventative, crab grass control, weed control, and slow release granular fertilizer. We use different blends of fertilizer based on the different weather stages of our season to ensure optimal results.
100% Satisfaction Guarantee: We stand behind our work and guarantee your satisfaction. If you're not completely satisfied with our service, we'll make it right.
Don't settle for a lackluster lawn. Trust our team of experts to give you the lawn of your dreams. Contact us today to schedule your fertilizing service!
Benefits of Fertilizing Your Lawn
Transform your lawn into a thriving oasis with our fertilizing program. Not only will your grass look healthy, but it will also be stronger and more resistant to outside forces. Here's what you can expect:
Improved Overall Growth: Our slow release granular fertilizer helps your lawn grow stronger and greener, making it the envy of the neighborhood.
Protection for the Soil: Our fertilizing program not only feeds your grass but also enriches the soil underneath, ensuring long-lasting health and vitality.
Resistance to Pests: Our grub preventative and weed control applications help protect your lawn from pesky critters and unsightly weeds.
Invest in your lawn's future with our comprehensive fertilizing program. Watch as your grass flourishes and becomes the talk of the block.
Image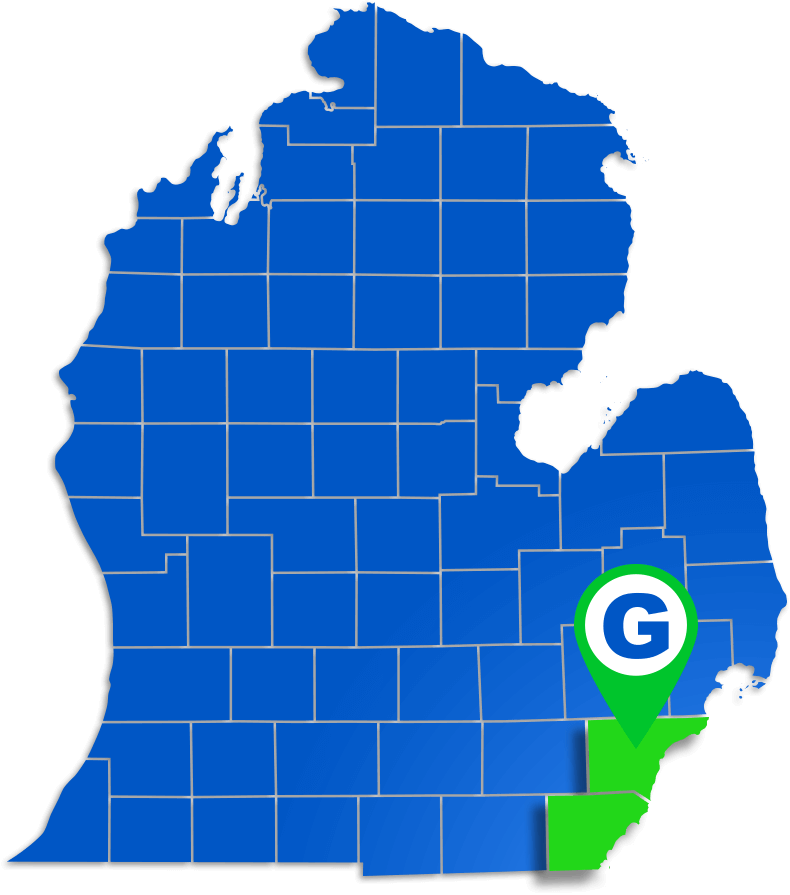 Areas We Service in Michigan
As a locally-owned and operated lawn care company, we take immense pride in serving communities across the downriver area. Our service spans across the entire region and is underscored by the small town work ethic and ethos that we've had since day one.