About Us
Grosse Ile Lawn Sprinkler & Fertilizing
Our History
Grosse Ile Lawn Sprinkler & Fertilizing has had a long, successful operational history in Southeast Michigan, first opening our doors in 1986 as a sprinkler installation and service company. In 2007, the lawn care company was purchased by our current owners, Douglas J. Furtah III and Gregory Faverio, Jr., who bring decades of combined regional lawn, turf, and landscape experience. 
Over the years, we have grown in our service offerings, as well as our customer base, without compromising on quality or sacrificing the professional, knowledgeable, and timely service we're known for throughout Southeast Michigan. Why? Because no matter how big our operations get, our primary goal remains the same—we strive to offer our customers results-driven, innovative, and cost-effective landscape solutions that optimize the growth, strength, and overall health of every property we treat.
Image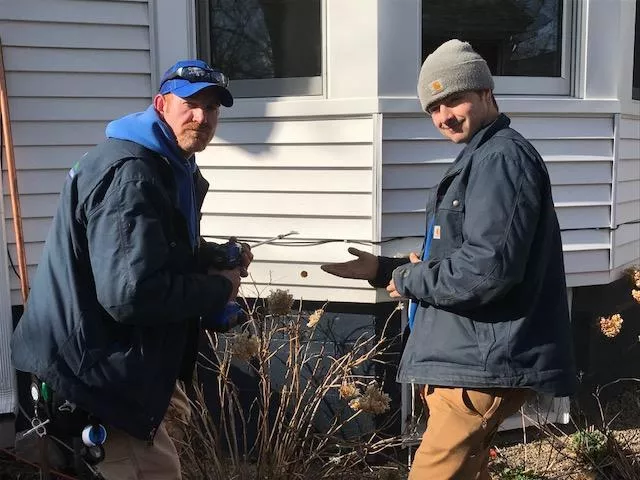 Our Team is Our Most Valuable Asset
At Grosse Ile Lawn, we believe that our success in the Southeast Michigan region comes down to one invaluable asset: our staff. We proudly maintain a team comprised of some of the very best irrigation and turf maintenance professionals available. It's no secret that in the landscape industry, high employee turnover is common. However, at Grosse Ile Lawn, our staff members continuously come back, year after year, to help us maintain the quality service our customers have come to expect from us.
Communication Matters at Grosse Ile Lawn
Grosse Ile Lawn Sprinkler & Fertilizing recognizes that client communication is at the core of every successful engagement. Our team of professionals includes two onsite staff members dedicated exclusively to running our front offices and managing our customer-facing needs. Managing calls, handling inquiries, and coordinating our care schedule are just some of the many ways our office professionals drive convenience and accelerate efficiencies within our company.
Additionally, Grosse Ile Lawn prioritizes communication while in the field. We collaborate with every customer throughout each phase of the project to understand what matters to our partners. We'll work hard to gauge your landscape goals and vision, then develop a customized lawn and turf care solution that helps you achieve your specific property goals. You set a schedule that works best for you, and we'll deliver what we promise, on time and without breaking your budget — that's the Grosse Ile Lawn Sprinkler & Fertilizing guarantee.
Our Guarantee
Your confidence, trust, and peace of mind matter to us. Despite being located next to major metro areas, we've never left behind that small town ethos that we adopted on day one. Our technicians are the best that you'll find anywhere in Michigan, our commitment to customer service is unmatched, and we always prioritize value for money. Additionally, we provide pre-service notifications via email, text, and/or a phone call to ensure that we can work around your schedule.
Image