What kind of problem are you having? Select all that apply.
Lawn Care in New Boston
There are a lot of ways you can spend your time during a Michigan summer, including lawn care. While some people enjoy lawn care, others would prefer to not have to worry about it. That's where we come in, taking lawn care off your plate so you can spend your time doing more important things, but still enjoy lovely turf.
When you choose us for lawn care services in New Boston, you get:
A free quote

to kick things off.

Seasonal fertilization

that helps your grass thrive the whole growing season.

Pre- and post-emergent weed control

for uniform and healthy turf.

Fall lawn aeration

that reduces soil compaction and spur root growth.

Treatments for cold weather

that help your lawn endure winter and bounce in the spring.

Complimentary grub control

to prevent brown patches in your grass.

Guaranteed satisfaction—

if you're not happy with the results, we'll be back to make it right.

The lawn you've been dreaming of!
Get 20% off your first lawn care service
Family-Friendly Lawn Care 
The best lawns provide both curb appeal and a safe place for kids and pets to play. Quality lawn care should always provide both, not put your loved ones at risk. That's why we only use EPA-approved products and highly efficient techniques, ensuring your turf is a haven for your family to play and grow.
Image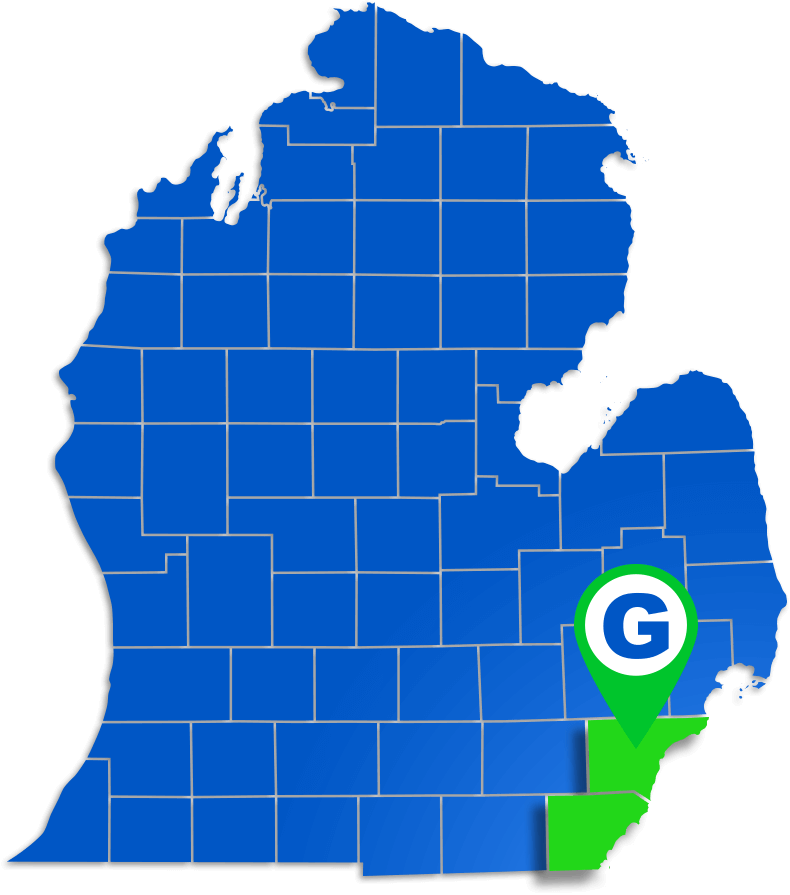 Serving the Downriver Area for 35+ Years
Having an experienced lawn care company on your side can make all the difference when it comes to getting the yard of your dreams. And with more than 35 years of local, hands-on experience to our name, our team of experts at Grosse Ile Lawn Sprinkler & Fertilizing brings plenty to your yard every time we come by. So the next time you look at your grass and decide that it could use a hand, give us a call!
Lawn Fertilization in New Boston
Tired of looking at a dull and lifeless lawn? We've got you covered! Our top-notch fertilization program will revitalize your lawn and turn it into a lush green paradise that will make your neighbors green with envy.
Here are the benefits of our lawn fertilization program:
Customized lawn solutions that save you time and money.
Family-friendly treatments that are effective in giving you a beautiful lawn while keeping your family safe.
Six applications that cover all the essential aspects of lawn care. 
Soil enrichment ensures long-lasting health and vitality for your lawn, making it more resistant to pests and other external forces.
Our 100% satisfaction guarantee means that if you're not completely satisfied with our service, we'll make it right. 
Don't settle for a lackluster lawn any longer! Contact Grosse Ile Lawn Sprinkler and Fertilizing today to schedule your fertilization service and take the first step towards transforming your lawn into a thriving oasis. We're here to make your lawn dreams a reality!
Lawn Irrigation in New Boston
When it comes to taking care of your yard, you need a local lawn care company that you can trust. With over years of experience serving communities across Michigan, we have built a reputation for providing top-notch service. Our commitment to customer satisfaction is unmatched, and we are ready to put our expertise to work for you today!
When you partner with us for your irrigation services, you'll receive:
Reliable and professional installation
Industry-best systems
Year-round maintenance
Start-up service
General maintenance
Certified backflow testing
Repairs and inspections
And more!
Transform your yard into a lush and vibrant oasis with our expert lawn irrigation service in Monroe.  Contact us today to schedule a consultation and experience the difference for yourself. Your yard deserves the best, and we are here to provide it.