What kind of problem are you having? Select all that apply.
Lawn Care in Lincoln Park
Lawn care is both time-consuming and exhausting, making it a hassle for Michigan homeowners. This is where Grosse Ile Lawn Sprinkler comes in. We've been providing lawn care services to Michigan's downriver area since 1986, so it's safe to say we know what we're doing. From lawn aeration to pest control, our lawn care technicians can handle any issue you throw their way in a timely and professional manner.
Our lawn care service includes:
Seasonally-adjusted fertilizer applications.

Pre and post-emergent weed treatment.

Lawn aeration and seeding.

Protection from cold weather. 

Grub control included. 

And much more!
The Beautiful Lawn You Deserve– Without All the Work
Here at Grosse Ile Lawn Sprinkler, we understand that each landscape requires different kinds of help and have tailored our service to reflect that. No matter what your unique lawn care needs are, we're here to help by offering a wide variety of specialized services. We formulate every service with your health and safety in mind, which is why all our products are family-friendly and EPA-approved. You'll never have to sacrifice results to keep your family and the local ecosystem out of harm's way.
Image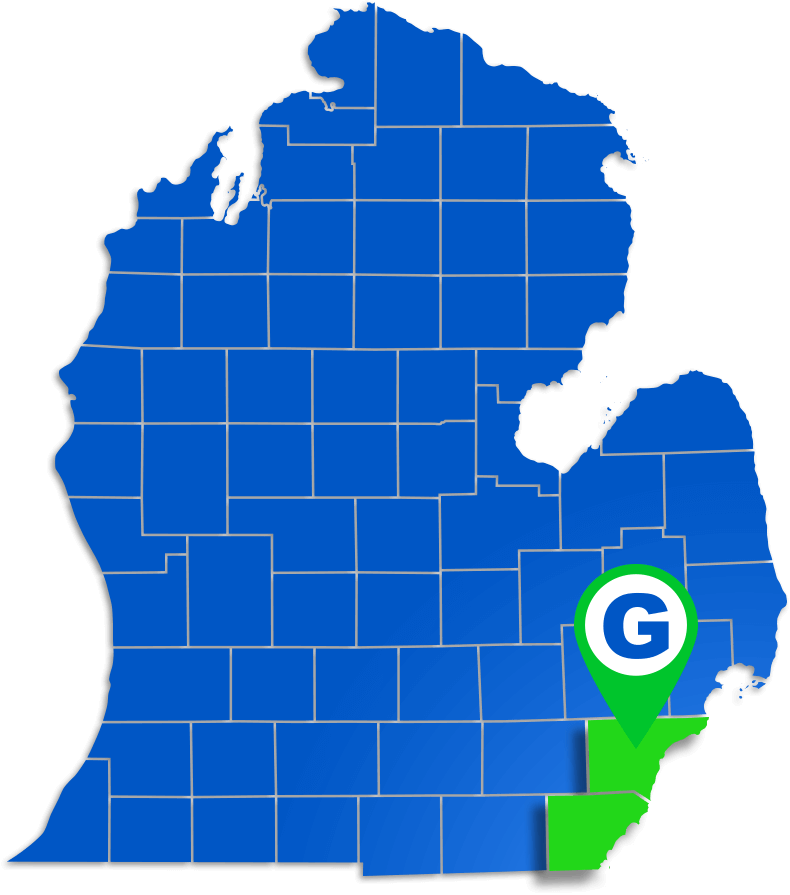 Lawn Aeration in Lincoln Park
Has your lawn started to look worn out over time? Is your turf getting sparse and discolored? If your yard has lost its luster, lawn aeration can help. Lawn aeration from a qualified technician is recommended at least once a year for soil health to maintain a lush and healthy lawn.
Our core aeration service in Lincoln Park provides the boost your lawn needs by relieving soil compaction so that grass roots have easier access to air, water, and nutrients. But the benefits don't stop there. When you include professional aeration from Grosse Ile in your lawn care regimen, you'll notice:
Less standing water or puddling.

Stronger grass that outcompetes weeds.

Softer, more oxygenated soil.

Deeper and healthier roots.

Improved fertilizer absorption.

Reduced thatch patches.

A thicker, more vibrant lawn!
Sprinkler Repair in Lincoln Park
When it comes to the maintenance and repair of your sprinkler and irrigation systems in Lincoln Park, you need a reliable and experienced company that you can trust. With over years of experience serving communities across Michigan, we have established ourselves as a local business that prioritizes customer satisfaction.
Our sprinkler and irrigation maintenance and repair services include:
Professional and reliable installation by qualified experts.
Use of industry-best Hunter and Rainbird systems for optimal performance.
Seasonal maintenance to ensure that your system functions effectively year-round.
Start-up service to guarantee maximum results from day one.
General maintenance for pre-existing irrigation systems.
Backflow device testing by our Certified Backflow Device Specialist to ensure the safety of your community's potable water supply.
Lawn Fertilization in Lincoln Park
Invest in the future of your lawn and witness its transformation into a thriving oasis that will become the talk of the block. Trust our team to give you the lush green lawn you've always wanted.
By choosing our fertilizing program, you will enjoy the following benefits for your lawn:
Improved Overall Growth: Our slow-release granular fertilizer promotes stronger and greener grass, making your lawn the envy of the neighborhood.
Protection for the Soil: Our fertilizing program not only nourishes your grass but also enriches the soil beneath, providing long-lasting health and vitality to your lawn.
Resistance to Pests: Our applications for grub prevention and weed control help safeguard your lawn against pesky critters and unsightly weeds.