What kind of problem are you having? Select all that apply.
Lawn Care in Woodhaven
Every homeowner dreams of having that perfect green lawn that they can feel proud of. Sadly though, so few of us ever get to experience it for ourselves. After all, lawn care is basically a full-time job, so why not just let the experts do the job instead?
Sign up for our lawn care in Woodhaven today and you'll receive:
Seasonal fertilizer treatments.

Pre and post-emergent weed prevention and removal.

Fall and winter weather protection.

Aeration and seeding.

Grub control. 

And lots more! 
Over 35 Years of Local Experience
Experience counts for quite a lot when it comes to caring for your lawn. Why would you hand your precious outdoor spaces over to a company that may or may not know what they're doing? Instead of rolling the dice, put your trust in a company with more than 35 years of hands-on experience all over the Downriver area!
Image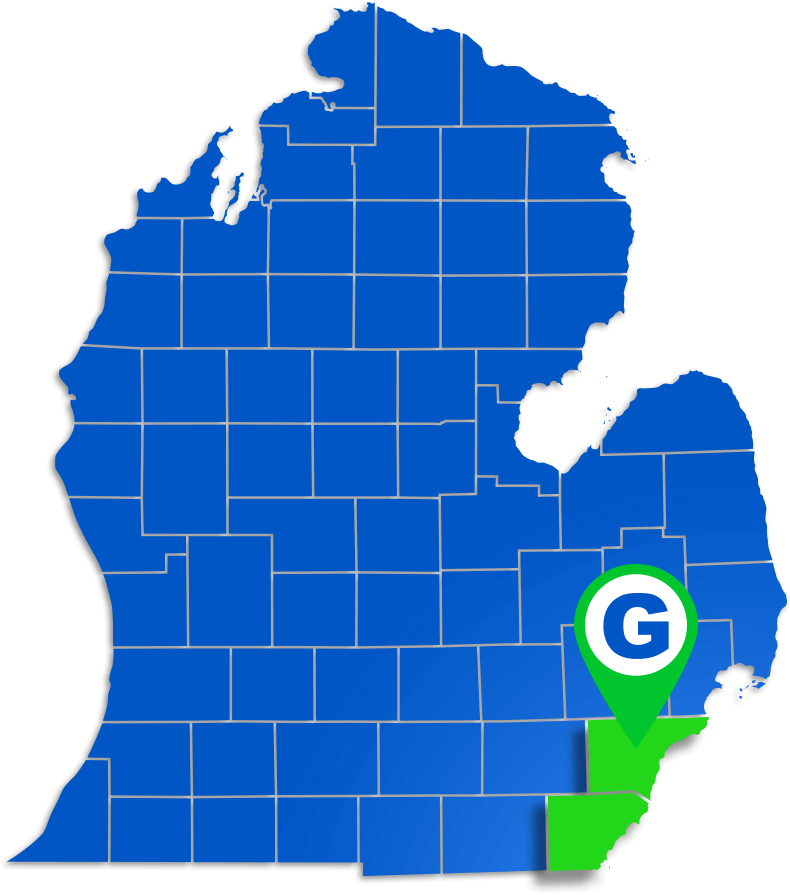 Michigan's Most-Trusted Lawn Care Technicians
Here at Grosse Ile Lawn Sprinkler & Fertilizing, we pride ourselves on providing our customers with the very best service that money can buy. To help us accomplish that, we go the extra mile to put only the most qualified and best-trained lawn care technicians to work for you. So when you choose us to give you the lawn of your dreams, you can rest assured that we'll do the job right! 
Our lawn care service includes:
A careful and thorough inspection

of your outdoor spaces.

Custom-designed lawn maintenance and care plans

to address your concerns and meet your needs.

Available irrigation, outdoor lighting, and holiday decorating

. 

Our

complete satisfaction guarantee

to you.  

And much more!

 
Save 20% On Your First Treatment!
Family and Eco-Friendly Service
At Grosse Ile Lawn Sprinkler & Fertilizing, we consider keeping you and your loved ones safe our most important responsibility. We prioritize your family's well-being and happiness through our exclusive use of family, pet, and environmentally-friendly products and methods. Anything less just isn't good enough for us, so don't hesitate to reach out to us today if you're ready to get the lawn that you've always wanted!